PLAY SILKIES

Elevate playtime to new heights with Play Silkies – a captivating blend of colour, softness, and endless fun
INTRODUCING GRIMM'S WOODEN TOYS

Family-owned and sustainably managed manufacturer at the foot of the Swabian Alb, Germany.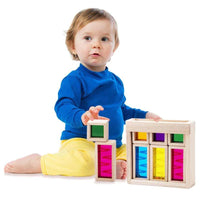 New arrival: Wonderworld!
Wonderworld is an award-winning international brand from Thailand. The product range from Wonderworld is large but we are currently just stocking the sensory-based toys. We will definitely expand our collection as new products come along.
VIEW COLLECTION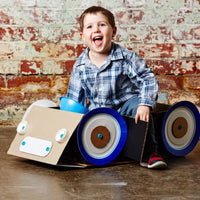 Makedo has just arrived!
With a mission to repurpose today, solve tomorrow, Makedo empowers kids to develop the necessary skills; communication, creativity, critical thinking, collaboration and empathy, to navigate and problem solve their way through our changing world.
Tools. For kids. For cardboard.
View collection
Totli has just arrived!
Totli is an Australian-based company, and their mission is to make it easy and meaningful for parents to create enriching experiences for their children. Totli offers Montessori-inspired play products that are thoughtfully designed in collaboration with child development experts.
VIEW COLLECTION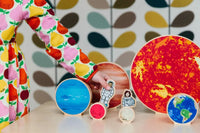 The Freckled Frog
The Freckled Frog was founded in 2009 in Melbourne by Victoria Reading. Her boys, Harry and Jock, are an integral part of the Freckled Frog testing team who have not been afraid to speak their minds.
Combining their expertise with Victoria's firsthand knowledge of what parents and educators wanted, The Freckled frog today has created over 150 products that are designed to be open-ended, gender neutral toys promoting inclusiveness and cultural diversity ensuring the end result has everyone smiling.
VIEW COLLECTION
Timber Kids
Timber Kids is a family-run business on a mission to reduce the number of plastic toys in homes by providing beautiful, hand-illustrated, eco-friendly timber toys, learning tiles, nursery decor, and gift cards.
Each product is thoughtfully designed, created to inspire little imaginations and withstand the test of time.
VIEW COLLECTION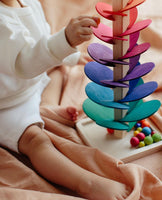 Grünspecht Marble Tree
Perhaps you have seen many marble trees available in the market these days. Grünspecht is the original designer of these cascading musical marble trees and the Klangbaum trademark that stands behind every Grünspecht marble tree is the guarantee that the marble trees adhere to the original design principles. Made in Germany using eco-harvested wood and non-toxic plant-based dyes.
Shop now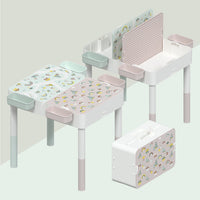 Carry-Play™ Kids Table
Envisioned and brought to life by an Australian mom, Jenny, this Carry-Play portable table encourages creative play while maximising the use of small areas. Versatile in its use, the table can be used both indoors and outdoors, and its travel-friendly size makes it ideal for play dates and on-the-go activities.
BUY NOW
Aykasa Folding Crates
Designed and made in Turkey, Aykasa Folding Crates are designed for creative home organising and storage. Different size alternatives for your proper functional use and different colour alternatives to suit your interior design taste.
BUY NOW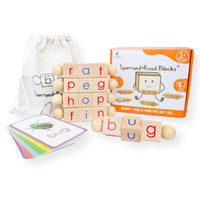 Little Bud Kids
We are proud to represent and distribute Little Bud Kids in Australia.
Little Bud Kids Spin-and-Read CVC (consonant-vowel-consonant) word builder blocks are inspired by the Montessori educational philosophy that children learn best when given the opportunity for hands-on, multi-sensory self-directed exploration.
Please get in touch if you wish to stock this product in your store.
buy now
Let's be friends!
Follow us on Instagram and Facebook for daily dose of stories and sneaky promo codes!